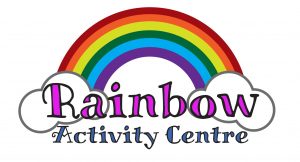 What to Expect at Rainbow
Rainbow Activity Centre is currently closed until further notice.
At Rainbow we provide a welcoming and fun environment for pre-school children (0-5 years), accompanied by a parent/carer. There are 4 rooms containing a wide range of toys and activities including a baby play zone, ball pool, games, puzzles and crafts. Song and story time sessions are held throughout the week. There is also a small outdoor play area and healthy snacks for children and adults.
You can also book our facilities for birthday parties. Contact the office for details admin2@thekcc.co.uk
Prices:
Adult & Baby (under 1) - £1
Adult & Child - £2.50
Any additional child - £1
Any additional adult - 50p
Rainbow Team
Amy Lake
Ann Socker
Chris Rayson - Administrator
Janeth Lachi-Tuanama
Jayne Rankin
Leanne Golsing
Liz Butler - Co-ordinator